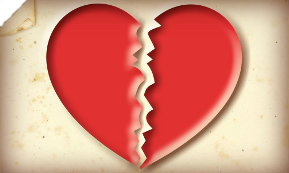 At Divorce of Tulsa Law Office we understand that dissolution of a marriage can be one of the most difficult situations any person may face. The outcome of your case will have an enduring effect on your children, your finances and your emotional well-being. Whether a situation demands tenacious negotiation or relentless litigation, the Tulsa divorce lawyer consistently provides the finest family law services for our clients.
In a process defined by conflict and discord, the Tulsa divorce lawyer makes dignity and humanity a top priority. For your integrity, for your financial future and for the sake of your children, when divorce is on the table you need an attorney who will both stand firm and handle matters gently. From initial asset discovery through post-divorce enforcement of court orders, we seek to achieve the outcomes that will restore tranquility and stability.
For a free confidential consultation, call now: 918-924-5526.
Tulsa Divorce Lawyer: An Essential Ally
In some cases, courts award alimony to a spouse who has relied on the support of the other spouse during a marriage. The Divorce of Tulsa Law Office Know Your Rights page highlights some of the details courts consider when awarding alimony. Whether a spouse is seeking the ongoing financial stability to which you are entitled, or needs protection against unreasonable claims on future income, the Tulsa divorce lawyer has the experience to represent those interests.
Divorce means more than severing emotional ties. Assets accumulated during a marriage must be inventoried and divided. A divorce lawyer must have the financial aptitude to know what assets require special attention in the valuation phase. With extensive experience in local courts, the Tulsa divorce lawyer brings knowledge of how local courts typically view marital assets.
The impact of divorce on children is an especially sensitive aspect of family law. Even when the reason for a divorce is to restore tranquility in children's home life, divorce can have an immediate and lasting impact throughout a child's life. Choices must be made about decision making responsibility, parenting time, place of residence and financial support. For many spouses emerging from a conflicted home life, the counsel of a calm, straightforward divorce attorney is essential for easing the loss and grief children suffer during divorce.
Call Now for a Free Initial Consultation
For a free consultation find out how the Divorce of Tulsa Law Office can protect your interests and help preserve your peace of mind, call us today.
Alternately, send the Tulsa divorce lawyer a question using the "Ask a Lawyer" form on this page. Enter your e-mail address or phone number and we'll get in touch as soon as possible.
For a free confidential consultation, call now: 918-924-5526.