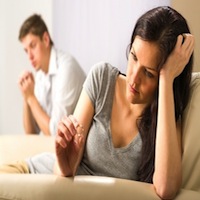 In general, your Tulsa OK divorce attorney will represent you through the divorce process both in and out of court.
He or she should always have your best interests in mind and will fight for your rights through the process.
Petition for Divorce
Your Tulsa OK divorce attorney will first meet with you to discuss your divorce, the divorce process and what you would like the final outcome to be regarding support, child custody and division of marital assets.
He or she will answer any questions that you have, give you advice that is in your best interests and will help you make the best decisions.
Once you have made those decisions, your attorney will complete a petition for divorce.
That document will set out your grounds for divorce, whether you have made a property settlement with your spouse or need to ask the court to divide marital assets, and whether you would like your former or maiden name restored.
Your attorney will file the petition with the court along with a summons that will be sent to your spouse. A copy of your petition will be attached to the summons.
Your spouse will then have 20 days to file an answer to the allegations contained in your petition. If your spouse raises allegations that were not addressed in the petition, your attorney will discuss those issues with you and may file additional legal documents with the court in response.
Temporary Orders
The judge assigned to your case will issue temporary orders that are designed to prevent each spouse from hiding or selling marital assets while the divorce is pending.
In addition, temporary orders regarding child custody, possession of the marital home, and who will be responsible for paying debts while the divorce is pending will be addressed.
Your attorney will ensure that your wishes are presented to the court before the orders are issued.
Discovery
If you do not know, or if there are questions about where marital assets are located, your attorney may complete a discovery process so that an equitable division of property can be reached. He or she may issue interrogatories to your spouse along with a request for production of documents.
Interrogatories are questions that your attorney will formulate that are aimed at locating all assets, including financial information. Requests for production of documents are requests for documents, such as financial statements, related to the interrogatories.
Your Tulsa OK divorce attorney may also schedule depositions where your spouse and any other individual who may have relevant information regarding marital assets will be asked questions under oath with a court reporter present.
The information gained from this process may be used to reach a settlement or as evidence in court.
Hearings
The judge in your case will schedule hearings to resolve issues that may arise while your divorce is pending and to finalize your divorce.
Your Tulsa OK divorce attorney will attend those hearings to speak on your behalf and protect your interests. You will also generally need to be present.
Settlement
Once the discovery phase has been completed, if necessary, an attempt at making an equitable settlement will be conducted between your attorney and your spouse's attorney.
The settlement will cover all aspects of the divorce, including division or marital debts and assets, child custody, support and visitation, and spousal support.
If you cannot agree to an equitable settlement, the judge may order mediation with a professional neutral third party mediator who will attempt to work with both you and your spouse to reach an agreement. Your attorney may attend the mediation with you.
If mediation fails, you and your attorney will be required to attend a trial where the judge will look at the evidence presented by both sides and make a decision.
Free Consultation: Tulsa OK Divorce Attorney
Divorce laws in Oklahoma are complex. If you are considering obtaining a divorce, it would be in your best interested to hire a reputable Tulsa divorce attorney to protect your interests.
For a free consultation with a professional divorce attorney, call Divorce of Tulsa Law Office at 918-924-5526 to schedule your appointment now.