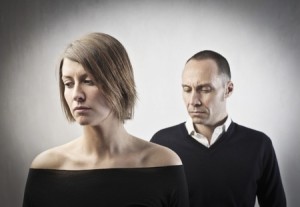 If you are in the process of getting an Oklahoma divorce, you need an attorney. An attorney is not only an expert on the law, but also an expert on the process.
You may think that you want to go through this process alone, but really there are so many good reasons for hiring an experienced Tulsa divorce attorney.
Divorce Is More Than Just Filling Out Forms
Divorces are about people. The people involved are unique and so is the marriage that is being dissolved.
So many divorce "packages" are really a one-size-fits everyone. However, most divorces are simply not a matter of filling out forms.
When you are going through a divorce in Oklahoma, you need someone familiar with Oklahoma law.
A Tulsa divorce attorney will know what information is most important and most relevant to include on any form, and will also know when your divorce moves beyond forms. Your attorney will help bring the necessary petitions and information needed for the court to decide.
Hire An Attorney Who Knows the Court System
A Tulsa divorce attorney knows the judges and the court system in Tulsa. This can be a huge advantage.
Your Tulsa attorney will know what information the judge really wants to know and what information the judge will want to spend less time with.
A judge's time is precious. You want to make sure that the judge sees the information that is most relevant to your case. A Tulsa divorce attorney can help make that happen.
Protect Your Assets
One of the most complicated aspects of the divorce process is the division of property. Your assets may be separate personal assets or they may be marital assets.
Your attorney can help protect your personal assets and ensure that they are not commingled with marital assets. Commingling them can transmute their nature from personal to marital assets.
Your attorney can also help protect your future earnings. Your future earnings are not marital assets. This is a complicated part of the law and your attorney can help guide you through the process.
You Need a Buffer
One of the most important aspects of having good legal representation in an Oklahoma divorce is that of a cool head.
A divorce is an emotionally stressful period. Emotions often run high and it can be difficult to make rational decisions when upset.
And yet, the decisions you make now will continue to affect your life for years to come. They are important and you need a calm, rational approach to them.
Your Tulsa divorce attorney will help you continue to make decisions that are in your best interests and that will smooth the Oklahoma divorce process.
Experience Pays Off
You need a calm, experienced divorce attorney on your side. This may be your first – and if you are lucky – your only divorce.
A Tulsa divorce attorney has been through this process many times with clients and can help you navigate these uncharted waters.
Free Consultation: Tulsa Divorce Attorney
An Oklahoma divorce can be a complicated matter. Hiring an experienced Tulsa divorce attorney is critical to make sure that the court is made aware of all the facts in your case.
Call the Divorce Law Office of Tulsa today at 918-924-5526 to make an appointment for your free consultation.