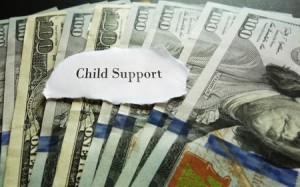 Parents are legally obligated to support their children in Oklahoma. Thus, children have a legal right to benefit from Tulsa child support. (Okla. Stat. tit. 43 § 139)
In a divorce proceeding that involves children, the court will make Tulsa child support orders. Judges make these orders after careful consideration of the parents' incomes and the needs of the children involved.
The court also takes into consideration other factors such as the number of other children involved, any debts that may exist, and other financial matters as may be relevant.
But situations change, and not always for the better. Parents can lose their jobs, become disabled, have health crises, or experience other things that may drastically alter their ability to support their children.
There are things that you can do if you cannot pay Tulsa child support. Ignoring the problem, however, can make the problem much worse.
Tulsa Child Support Orders are Enforceable
Once the court has issued an order for support, you need to know that the court has ways of enforcing that order if you fail to pay the support that is ordered. There are consequences, including jail time. The court has a number of tools at its disposal for those who do not pay ordered child support, including possible contempt charges.
If you fail to obey the court's order to pay support, you could be found in contempt of court. And if found in contempt, you could face jail time.
If you are served with a notice to appear at a contempt hearing (a civil contempt citation), do not ignore it. Instead, hire an experienced Tulsa child support attorney to appear with you in court. Your attorney can help you explain your situation to the judge and to work out an agreement with the court regarding the back support owed.
In that case, the court is less likely to order jail time, and more likely to issue a suspended sentence or deferred judgment. This allows you time and motivation to comply with the court's previous order.
Possible Penalties
An ongoing refusal to comply with a Tulsa child support order can lead to civil contempt or felony criminal charges, leading to jail time of up to six months and/or a fine of up to $500. (Okla. Stat. tit. 21 § 566.1)
Thus, it is always better to deal with this sooner rather than later.
If the inability to pay is based on a change in financial circumstances, once you have arranged to pay the back support owed, work with your attorney to file a petition for modification of the existing Tulsa child support order. This will not affect the back support owed, but it can change the amount of future support owed.
Free Consultation: Tulsa Child Support Attorney
Your choice of an Oklahoma divorce attorney is critical, especially regarding any issues about child support in Tulsa. Before you retain our family law attorneys, you are invited to have a free, confidential, no-obligation consultation to help you determine whether our family law services can meet your particular needs.
For a free consultation with a Tulsa child support attorney about your concerns, call the Divorce Law Office of Tulsa today at 918-924-5526.