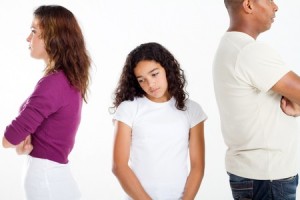 In Tulsa, Oklahoma, we are responsible for supporting our children. Most of the time parents are more than willing to do that, even when it is financially difficult to do.
Sometimes, parents are unable or unwilling. That does not erase their obligation, however.
When a court orders child support, a parent is obligated to pay it. And if that parent fails to do so, there are enforcement mechanisms in place to help the other parent obtain the back child support owed including Tulsa child support collection through a court.
Don't Give Up: An Experienced Tulsa Child Support Collection Attorney Can Help
In Oklahoma, it is virtually impossible to escape paying any back child support that is owed. Failure to pay automatically accrues and becomes a judgment against the non-custodial parent.
The custodial parent is not required to file a separate court proceeding to obtain a judgment against the non-paying parent. But getting a judgment and enforcing it are two different things. An attorney who specializes in Tulsa child support collection and enforcement can be very helpful in sorting through your options.
In Oklahoma, child support orders include a wage assignment. This allows a parent to garnish the non-paying parent's wages.
But the paperwork can be complicated and the correct employer must be served in order to collect. It is helpful for an attorney to fully investigate the non-paying parent before any paperwork is served.
An experienced attorney can investigate a parent's assets, find a missing parent, and may file a civil action to enforce the support orders. In addition to the garnishment of wages, a court may order an attachment of assets including bank accounts.
Again, an experienced Tulsa child support collection attorney can cut through the complicated paperwork necessary to obtain, file, and serve an attachment order.
Additional Information
Oklahoma law also allows custodial parent to seek a contempt of court action against a non-paying parent. The penalty for non-payment is harsh. The non-paying parent may be sentenced to up to six months in jail, fined up to $500, and lose their drivers license until they pay up. This is sometimes enough incentive for the parent to pay the back support owed.
Because more of the burden for support of the children falls on the custodial parent in these cases, often the custodial parent is reluctant to seek the advice and help of an attorney thinking that they may not be able to afford good quality legal help.
If you are in this situation, don't let another day go by without getting the help you need. While Oklahoma law does not allow an attorney to work on a contingency fee to get a child support order, it does allow an attorney to work on contingency in the enforcement of an existing child support order.
If you are unable to pay for legal help upfront, look for an attorney to take the matter on contingency. That attorney will only be paid if you are able to collect.
Free Consultation: Tulsa Child Support Attorney
Your choice of an Oklahoma divorce attorney is critical, especially regarding any issues about child support in Tulsa. Before you retain our family law attorneys, you are invited to have a free, confidential, no-obligation consultation to help you determine whether our family law services can meet your particular needs.
For a free consultation with a Tulsa child support attorney about your concerns, call the Divorce Law Office of Tulsa today at 918-924-5526.