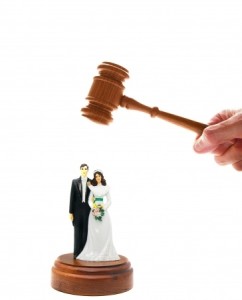 If you are a resident of Tulsa, Oklahoma and you are considering divorce, here is brief overview of the steps required in the divorce process in Tulsa. A better understanding of what will be required of you may help you in deciding if divorce is indeed the option you wish to pursue.
Step 1: Deciding to Divorce in Tulsa, Oklahoma
For  most people, deciding to divorce is one of the biggest decisions they will make in their lives. Before making this decision there are many questions that you will need to ask yourself.
Firstly, have you discussed things with your spouse? Are you sure that your relationship cannot be reconciled?
Secondly, is getting divorced in your best interest? Is it in your children's best interest?
Children are often the biggest casualties in a divorce because they are often too young to understand why your family is splitting up. So, before you make the difficult decision to go ahead with seeking a divorce, be sure that you are absolutely certain that it is what you want (or need) to do and that you will keep both the physical and emotional needs of your children at the forefront of every decision you make.
Step 2: Getting Started with the Divorce Process in Tulsa
Getting started with your divorce can be just as intimidating as deciding to divorce in the first place. Likewise, before you move forward, there are certain very important questions you will need to address.
Firstly, what will your living arrangements be while you are going through the divorce? Can you afford to move? Is your spouse willing and able to move?
Secondly, how will you pay your bills during the divorce? For most people, going from two incomes to one is not easy. What arrangements need to be made with your spouse to make sure the bills are paid while your divorce is being settled?
Thirdly, you should ask yourself how you will arrange transportation. This is often a very serious concern for divorcing couples, since many survive today with only one family automobile. So, who will get the car during the divorce? How will you get back and forth to work? How will transportation for your children be arranged?
Step 3: Choosing Grounds For Divorce
The next step is to choose your grounds for divorce. In Oklahoma, you have the option of filing for divorce on either a fault or no-fault basis.  If you choose to file divorce on a fault basis, you may choose from the following legally-accepted grounds for divorce in Oklahoma:
Abandonment, which occurs when your spouse leaves your marital home for more than one year without justification or consent to do so.
Adultery, which can either be witnessed or inferred by the fact that the person spent time alone with a third party and/or the presence of evidence such as romantic communications between your spouse and a third party.
Impotency.
Your wife getting pregnant by another man.
Extreme cruelty, which can be either physical or mental. Typically, for mental abuse to be used as a ground for divorce, there must have been at least the threat that it would become physical at some point.
Fraud.
Habitual drunkenness or drug abuse that is voluntary and can be confirmed.
Gross neglect of spousal duties.
Imprisonment in a state or federal institution.
Obtaining a divorce decree from another state that does not release you from divorce in the state of Oklahoma.
Insanity for five years or more,
To file for divorce on a no-fault basis, you may elect incompatibility as the grounds for your divorce. Incompatibility, which is by far the most common grounds for divorce in Tulsa, Oklahoma, simply means that you believe the relationship between you and your spouse to be irreconcilable and you wish it to be over.
It is important to note, however, that a new state law, effective Nov. 1, 2014, requires couples with minor children who elect to divorce on a no-fault basis to attend a statutorily-mandated class about the effects of divorce on children. While many Oklahoma courts have already  required divorcing couples to attend parenting classes, those classes were conducted largely under the discretion of the court. However, the new class is statutorily-mandated, and the curriculum is determined by the statute as well. You can read more information about the effects of the new law here.
The second most common ground for divorce in Tulsa, Oklahoma is adultery. By electing adultery as your grounds for divorce, you are basically letting the world know, perhaps because you believe it will give you some advantage in court,  that your spouse had issues with being faithful during your marriage. However, while choosing to let the world know about your spouse's infidelity may give you some satisfaction, it will in no way guarantee you a leg up in court or in settlement negotiations.
Step 4: Hiring an Attorney
Never skimp on hiring a good attorney. Your divorce settlement can have a huge impact on the quality of your life going forward. Don't let money restrict you from hiring good counsel. It may end up costing a lot more down the road than you save initially.
This does not mean that you should hire the most expensive lawyer in town, but one whose prices are affordable to you and who, most importantly, has a reputation for getting the job done right. Your future and your children's futures may depend on choosing the right attorney.
Step 5: Filing For Divorce In Tulsa, Oklahoma
Residency Requirements
In order to file for divorce in Tulsa, Oklahoma, you must first meet the state's residency requirements for filing divorce, which will require either you or your spouse to have lived in the state for at least six months. Furthermore, if you plan to file in Tulsa, you will be required to have lived in the county for at least 30 days.
Your Divorce Petition
You and your attorney will then be required to prepare a divorce petition which must include an affidavit swearing to the truthfulness and validity of the information you are providing. Your petition must also include the names of all of your minor children and  notice of summons to be served to your spouse.
Once you and your attorney have complete the required documents, you can file them in the county in which you live or the county where your spouse lives as long as you satisfy the 30-day residency requirement explained above.
Serving Your Spouse
Next, your spouse must be served with copies of all of the documents you have filed with the court. To do so, you may employ the services of the sheriff's department or hire one of the many private companies available to serve individuals with legal documents.
Step 6: Your Responsibilities As A Person Divorcing With Children
The next three steps in the divorce process in Tulsa pertain to couples who are divorcing with children.
If you are divorcing with children, you will be required to fulfill certain requirements before your divorce can be finalized. Oklahoma requires all couples who are divorcing with children under 18 to complete a 3 month waiting period before their divorce can be finalized. This waiting period maybe be waived if you can show good reason for doing so, or upon agreement by both parties to the divorce.
In Tulsa, Oklahoma, couples with children are required to complete two classes:
You will be required to attend a Parenting Plan Conference, where the judge will lecture you and your spouse, along with other divorcing couples, on the need to communicate effectively during the divorce process in order to properly attend to the needs of your children while the process ensues.
In addition, you and your spouse will be required to attend a class on Helping Children Cope with Divorce. This 4-hour class, which typically takes place on Saturday mornings, and for which you will required to pay $50, goes over ways in which you can help your children deal with the changes your family will go through during the divorce process.
Step 7: Your Tulsa, Oklahoma Divorce Settlement
Before your divorce is finalized, the parties to the divorce, or the court, must determine the following :
How marital property is to be divided;
How custody of your children will be allocated;
To whom and how much child support must be paid; and
If, and to whom, alimony will be awarded.
In most cases, you and your spouse will be allowed to agree upon these issues on your own and then have your agreements approved by the court. If, with the help of your attorney and/or third party mediators,  you cannot come to an agreement on your own, the court will make these decisions for you.
Both parties to an Oklahoma divorce are required by law to fully disclose information regarding their assets and debts, which will then be used in determining the division of property, child custody, child support and alimony arrangements in your divorce. If you fail to comply, you may be fined by the court and ordered to pay the other spouse's attorney expenses.
Call Now for a Free Initial Consultation
For a free consultation to find out how the Divorce of Tulsa Law Office can protect your interests and help preserve your peace of mind, call us today.
Alternately, send the Tulsa divorce lawyer a question using the "Ask a Lawyer" form on this page. Enter your e-mail address or phone number and we'll get in touch as soon as possible.
For a free, confidential consultation, call now: (918) 924-5526.