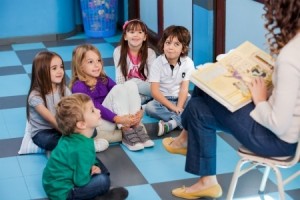 Oklahoma joint custody and mandatory child support payments are not necessary one and the same under Tulsa family law.
In determining the amount of support that a parent owes a child in Oklahoma, custody by itself is not a determining factor. Instead, Tulsa uses child support guidelines. (Okla. Stat. tit. 43, § 118)
Oklahoma Joint Custody and Child Support
The guidelines are specific in that they assume that all families incur some child-rearing expenses. They spread those costs between the parents — looking at such factors as the parents' combined income and number of children involved, other expenses that the parents may have such as housing, food, transportation, basic public educational expenses, clothing, and entertainment.
In determining how much a parent should contribute, the court will also look at the amount of time that a child spends with each parent.
When a child lives with you as part of your Oklahoma joint custody agreement, you incur expenses for that child. The more the child is with you, in all likelihood, the greater the expenses you incur.
However, the largest costs of child rearing: medical insurance and day care, are also taken into account.
Every parenting set is a bit different in how these costs are handled. Sometimes these costs are split between the parents. Sometimes one of the parents ends up with the bulk of the costs, depending upon income and expenses that the parents have outside the support obligation.
Oklahoma law now takes into account the expense involved in supporting other children. If you have no other children living with you and your ex-spouse has six other children, the court will factor that into its calculations of Tulsa child support.
How Does the Court Calculate the Support Amount?
The first thing a court will do is to add up the parents' combined incomes. It will then subtract certain expenses and using a guideline schedule, will determine basic support amounts for each income level based on the number of children the parents have. (Okla. Stat. tit. 43, § 119)
The schedule provides a baseline of basic support costs. The court then adds the costs of medical insurance and day care.
The total costs are then divided up, with each parent paying a percentage of the total amount equal to the percent of income that parent contributes. Then, anticipated expenses for the non-custodial parent are subtracted from that amount based upon how much time that parent spends with the child.
Oklahoma joint custody can be a complicated process. And although the guidelines create a rebuttable presumption of the level of support by each parent, the court may deviate from those figures if it finds that it is in the best interests of the child to do so.
Any questions or concerns you might have are always best answered by an experienced Tulsa child support attorney.
Free Consultation: Tulsa Child Support Attorney
Your choice of an Oklahoma divorce attorney is critical, especially regarding any issues about child support in Tulsa. Before you retain our family law attorneys, you are invited to have a free, confidential, no-obligation consultation to help you determine whether our family law services can meet your particular needs.
For a free consultation with a Tulsa child support attorney about your concerns, call the Divorce Law Office of Tulsa today at 918-924-5526.