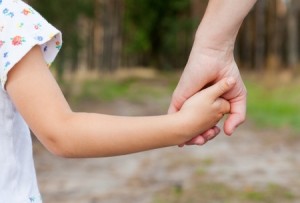 In Oklahoma child support payments are a legal and moral obligation. It is enforceable in every state. Tulsa takes this obligation seriously.
What if My Ex Refuses to Pay Oklahoma Child Support?
Sometimes parents fall behind on their Oklahoma child support obligations. It happens for varying reasons.
A parent can lose a job, or run into unexpected expenses. In a case like that, it is always best to communicate via text or email with your ex about the situation to see if you can remedy the problem.
However, if your ex refuses to comply with his court-ordered Oklahoma child support payments, you may have a bigger problem. The good news is there are solutions.
Getting the Government to Step In
For the most part, Oklahoma handles support payments using a wage assignment. That means that if your ex is employed, his employer may be withholding the support from his paycheck.
If you elected to use this procedure during your divorce proceeding, the Centralized Child Support Registry may be able to help enforce payments. (Okla. Stat. tit. 43 § 413; Okla. Stat. tit. 43 § 237) The Registry can act like a collection agency.
However, the custodial parent (or their attorney) may have to handle the necessary paperwork and serve the correct employer. You can also request that the Registry help track down the parent if the non-paying parent disappears. It can also help with enforcement. It is legally entitled to help you get certain types of relief against the non-paying parent.
But, like all government agencies, relief can sometimes only come slowly. Agency workers have large caseloads. Most custodial parents bear a heavy burden financially, and they may not have the time or financial resources to wait.
Additional Options
A lien against property allows the state or the parent seeking relief to make the non-paying parent sell whatever property the lien is filed against in order to pay the Oklahoma child support arrearages. This often takes some time, investigation, and paperwork.
You can seek the revocation of the non-paying parent's driver's license or other business or professional licenses. (Okla. Stat. tit. 43 § 139.1) This often makes the non-paying parent uncomfortable enough to make the required Oklahoma child support payments.
Child support acts as an automatic judgment against the non-custodial parent. If the parent continues not to pay, any arrearages are simply added to the judgment.
The custodial parent can file a contempt of court action against the non-paying parent. Punishments can be in the form of fines, attorneys' fees, and jail. However, because this rarely solves the problem of paying arrearages, it is a solution of last resort.
Free Consultation: Tulsa Child Support Lawyer
When a parent refuses to meet Oklahoma child support obligations, you may feel as though you have limited options. However, an experienced Tulsa child support attorney can help bring relief.
A no-cost initial consultation can help you decide whether the Divorce Law Office of Tulsa can provide the best Tulsa child support lawyer for your family law matter. For a free confidential consultation, call now: 918-924-5526.