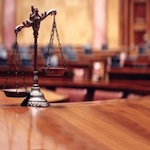 Oklahoma child support payments last until your child turns 18 years old.
During that time, you may find that you cannot keep up with the payments.
Not paying your child support in Tulsa is a potentially serious legal matter.
However, if you are truly in a challenging situation, you have options.
One of them is to file a modification form to lower your Oklahoma child support payments.
FAQ: Oklahoma Child Support Payments
If you can no longer keep up with your child support payments, you can file a petition for a child support modification.
Your petition must demonstrate that you have had a permanent and substantial change in circumstances. These circumstances may include the loss of a job or becoming injured.
The Tulsa family court will likely grant the petition, as long as you have met this legal standard.
However, a child support modification will not apply to any back child support that you owe.
For example, if you owe $5,000 in back child support but cannot pay it because you lost your job, your modification will not apply to the back support.
You will still owe $5,000, but your payments going forward will be reduced.
Free Consultation: Tulsa Child Support Attorney
For a free consultation about child support orders, enforcement or modifications, call the Divorce of Tulsa Law Office today at 918-924-5526.