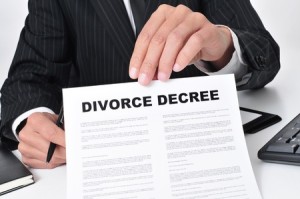 In Tulsa, Oklahoma, courts have the ability to award alimony to a divorcing spouse based on its review of a number of conditions during the divorce proceedings.
Oklahoma alimony payments are meant to help a spouse make the transition from marriage to independent living again.
FAQ: Oklahoma Alimony Payments
Oklahoma does not follow strict rules for calculating alimony. Some of the factors that a court will consider are: the length of the marriage, the earning power of both spouses, each spouse's needs, and each spouse's ability to be self-supporting.
The resulting marriage settlement agreement and order have been given careful consideration by all parties especially the Tulsa family court judge.
How Remarriage Impacts Oklahoma Alimony Awards
So what happens when a supported spouse remarries in Oklahoma? In almost all cases, remarriage ends Oklahoma alimony payments to the receiving spouse unless the divorce decree specifies otherwise.
There are situations, carefully considered at the trial court level, where the order for support will be ongoing. For example, when a spouse is severely disabled, the court may issue ongoing support orders, especially if the marriage was lengthy.
The supporting spouse must take active steps to end their requirement to make Oklahoma alimony payments. Once the supporting spouse determines that the ex-spouse has remarried, the supporting spouse's attorney brings a motion before the court to make it aware of the remarriage.
The court then issues an order terminating the Oklahoma alimony award. It is important for you to hire a qualified Tulsa family law attorney to help you bring this matter to a close.
Remember, an Oklahoma divorce does not end once the decree is issued. Alimony and child custody issues are ongoing matters for family court officials to handle.
Free Consultation: Tulsa Alimony Attorney
For a free consultation with a Tulsa family law attorney about your alimony or spousal support concerns, call the Divorce of Tulsa Law Office at 918-924-5526 today.