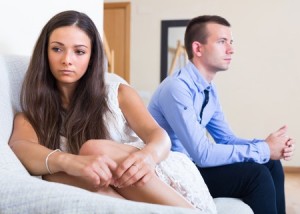 Tulsa, Oklahoma courts retain jurisdiction over divorce cases long after the divorce decree is issued if there are continuing issues of child custody or support, or spousal support orders.
Under Oklahoma alimony laws, spousal support may be granted to a spouse in order to help the transition from marriage to being single if the spouse's circumstances warrant the award of support and the other spouse has the ability to pay.
When the supported spouse's circumstances change after the divorce, under Oklahoma alimony laws the court may modify the support award. However, the supporting spouse must request relief in the form of a motion before the court.
Is Cohabitation a Violation of Oklahoma Alimony Laws?
Under Oklahoma alimony laws, voluntary cohabitation of a former spouse with a member of the opposite sex is considered grounds for such a modification order for spousal support. (Okla. Stat. tit. 43 § 134C)
When voluntary cohabitation is alleged in a motion to modify spousal support, the court has jurisdiction to hear the issue and to either terminate or reduce the spousal support award upon proof of substantial change of circumstances of either party to the dissolution of marriage.
However, if the original divorce decree states that spousal support shall continue regardless of the cohabitation status of the supported spouse, the decree usually prevails unless the supporting spouse can show a substantial change in his or her ability to pay the support.
Additional Considerations
The statute defines cohabitation as dwelling together continuously and habitually, in a private conjugal relationship, but not rising to the level of a marriage according to law, or meeting all the standards of a common-law marriage.
So what happens if the cohabitation is occasional, or in some way does not rise to the "continuous and habitual" level as defined by the court? The results of this motion before the court is very dependent upon the underlying facts of the case.
In the instance of occasional cohabitation, the court has considerable discretion under Oklahoma alimony laws. It may depend upon how occasional the cohabitation is.
Free Consultation: Tulsa Alimony Attorney
Your choice of a divorce attorney in Tulsa can make a substantial difference in the handling of continuing spousal support obligations.
If you have questions or concerns about your continuing obligations under Oklahoma alimony laws, you should contact an experienced Tulsa divorce attorney as soon as possible.
For a free confidential alimony consultation, call the Divorce Law Office of Tulsa today at 918-924-5526.