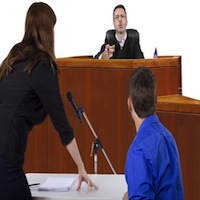 Sometimes things don't always work out as planned with your divorce attorney. But just because you've retained someone doesn't mean you're stuck with them.
If you're unhappy with your Tulsa divorce attorney, you can easily fire him or her and hire a new one.
Reasons to Fire a Tulsa Divorce Attorney
There are a number of reasons why you may choose to fire your Tulsa divorce attorney.
A serious personality clash, your attorney's repeated failure to respond to your calls or e-mails, or if you suspect they are drawing out the case to increase the bill are all reasons you may want to rid yourself of your attorney.
You may also want to fire your attorney if you suspect they are incompetent.
How to Fire Your Tulsa Divorce Attorney
First, read your retainer agreement with your Tulsa divorce attorney, which should detail how to end the relationship. Also, request a copy of your most recent bill and ask for copies of your records. Ensure that the bill accurately reflects work your attorney has done.
If you are satisfied with the bill's accuracy, pay the amount owed, collect your attorney's files on your case, and separate from your attorney in accordance with the retainer agreement.
Free Consultation: Tulsa Divorce Attorney
If you're ready to part ways with your current divorce attorney, contact a 
Tulsa divorce lawyer
 who has the knowledge and experience to assist you with every aspect of obtaining your divorce.
The Tulsa divorce lawyer at Divorce of Tulsa Law Office offers free consultations so that you can get your questions answered and begin the process of filing for a divorce if you decide that is what you would like to do.
To schedule your free, no-obligation consultation, call 918-924-5526.