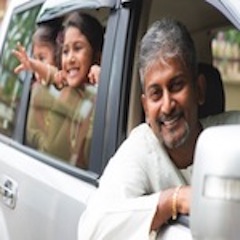 Although divorce is difficult, not having access to your children is even harder for most parents.
An increasingly common issue people hear is, "my spouse left Oklahoma with my child."
If your spouse has left the state with your children, he or she may be in violation of Oklahoma law and you may be able to file a police report.
However, you also have civil remedies available in a Tulsa family court.
My Spouse Left Oklahoma With My Child – What Can I Do?
As a preliminary matter, both spouses have joint physical and legal custody of their children. However, it is illegal for one spouse to hide or conceal their children.
Oklahoma law states that it is a crime to maliciously forcibly or fraudulently conceal a child from anyone who has custodial rights.  (21 O.S. § 891; see Wilkins v. State, 985 P.2d 184 (Ct of Crim App 1999).
Therefore, taking children out of state without the permission or knowledge of the other parent is a crime.
Civil Liability in Tulsa Child Custody Matters
Although the other parent can be arrested for taking a child out of state in these circumstances, you will also need a civil court order to get them back.
You can file an emergency custody order, which will require the other parent to return the child.
If he or she fails to bring the children back, he will be in contempt of the order and will face additional civil penalties.
An emergency custody order will likely give you primary physical custody of the children and will be in place at least until the divorce is finalized.
FAQ: The Oklahoma Divorce Process
In order to get a divorce, the spouse must have been a resident of Oklahoma within the past six months.
Therefore, you should file for divorce as soon as possible if the other spouse intends to live outside of the state indefinitely. To file in Tulsa, you must have been a resident for 30 days.
During the divorce, you should ask that the other parent not take the children out of state without permission as part of the final divorce decree.
Free Consultation with a Tulsa Divorce Lawyer
When your marriage comes to an end, you will need the best legal representation. Contact a reliable and knowledgeable Tulsa divorce attorney today.
A no-cost initial consultation can help you decide whether Divorce of Tulsa Law Office can provide the best Tulsa child custody lawyer for your family law matter.
For a free confidential consultation, call now: 918-924-5526.