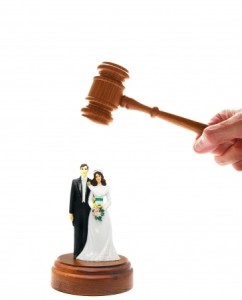 The Cost of Filing for Divorce in Tulsa
It is always a challenge when a couple splits up and must divide their assets to create two households instead of one. Obviously, when money, income and property are divided, each spouse will end up with less than they had together. Along with this, each spouse will incur the expense of setting up his or her individual life after the divorce.
There are also standard court fees that apply to every divorce, including the original filing fee and other service fees. In some cases, there will also be fees for professional services needed during the divorce, such as appraisers, accountants and mediators.
The Filing Fee
The current filing fee for a divorce in Tulsa is between $176 to $191; and this fee does not include the attorney's fee, transcript fees or other court fees. But for uncontested divorces, there are typically no other costs besides the filing fee and your attorney's fee, if you are using one.
Legal Fees
It is difficult, however, for an attorney to tell you how much your divorce will ultimately cost you without knowing a bit about your case. How much your divorce will ultimately cost often depends on how much time a lawyer must spend on your case and how complicated it is.
If you have children, you may be required to pay for mandatory parenting classes, or the court may require a professional custody evaluator to help you to resolve child custody and visitation issues.
If you and your spouse cannot come to an agreement on the terms of your divorce, litigation can drag on, which means more involvement with the court and more costs.
DIY Divorce Options
The ultimate cost of your divorce depends on your unique set of circumstances, and the outcome of your divorce can have a profound affect on the rest of your life.
So, while there are some tempting do-it-yourself options available, it is not recommended to go it alone. The advice and skills of an experienced divorce attorney will give you the best chance to achieve the best possible outcome.
Free Consultation: Tulsa Divorce Attorney
For a free consultation to find out how the Divorce of Tulsa Law Office can protect your interests and help preserve your peace of mind, call us today.
Alternately, send the Tulsa divorce lawyer a question using the "Ask a Lawyer" form on this page. Enter your e-mail address or phone number, and we'll get in touch as soon as possible.
For a free confidential consultation, call now: 918-924-5526.