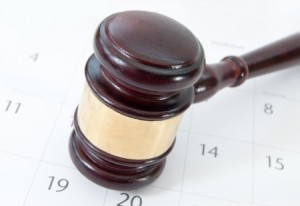 The city of Tulsa offers mediation to parents through its Early Settlement Program. The Early Settlement Program, which is a division of the Tulsa Municipal court system, was set up to aid parents in resolving family law disputes outside of court through mediation to avoid engaging in costly legal battles.
The Advantages of Mediation in Your Tulsa Area Family Law Case
Resolving family law issues through mediation holds several advantages over doing so in court:
It allows you to keep the needs of your children at the forefront of your negotiations by avoiding the need to build a case against your counterpart, which can cause a rift within the family and detract you from your main focus, the wellbeing of your children.
Mediation provides parents with a means of negotiating that can become a solid foundation for resolving future family law issues.
Mediation provides parents with a structured environment to vent frustration and discuss highly charged issues, without the threat of a complete breakdown in communication.
Mediation through the Early Settlement Program allows parents to resolve issues confidentially while retaining control over their family's future and without giving up any legal rights.
The cost of mediation through the Early Settlement Program is free for those who have already filed for divorce in an Oklahoma district court and only $5.00 per party otherwise.
A case for mediation can be initiated under the Early Settlement Program by either a party to the dispute, or by referral from a judge, attorney or member of the community.
Once a case is initiated, both parties to the dispute will be contacted and schedule for an intake screening. After the screenings have taken place and the dispute has been deemed appropriate for mediation, the initial mediation session will be scheduled within 10 to 21 days of the case being approved.
Mediation through the Early Settlement Program is not intended to be a replacement for good legal representation and your attorney may participate in the process to advise and help you better understand the issues being discussed. However, your attorney is not allowed to cross examine or interrogate the other party.
If you and your attorney decide that he or she will not participate in the process at all, he or should still be available during, before, after and between sessions to advise you as needed.
Mediation sessions are conducted by an Early Settlement mediator.  However, their role in the process is not to give legal advice but to assist you in reaching an understanding on all or any parts of the disputed issues.
These understandings will then be formally drafted in a "memorandum of understanding"  by your own legal counsel to be presented to the court.
Tulsa Family Law Attorney: Free Consultation
We know it's not always easy to find a family law attorney who understands your particular needs. Because we want to earn your trust before you invest your resources in someone who will represent you in court, we freely offer private initial consultations. To find out how the Divorce of Tulsa Law Office can assist in your Tulsa family law matter, call us today.
Alternately, send the Tulsa divorce lawyer a question using the "Ask a Lawyer" form on this page. Enter your e-mail address or phone number and we'll get in touch as soon as possible.
For a free confidential consultation, call now: 918-924-5526.