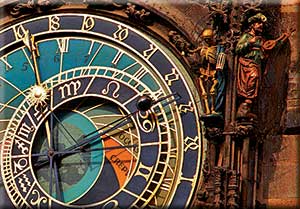 How long a divorce takes in Oklahoma depends on the particular circumstance of the divorce. Every divorce is different. Your personal history, background, financial situation, family circumstances and other details can effect how long your divorce will take. This article describes the main factors that will determine how long it takes to get a divorce in Oklahoma.
Divorce With or Without Children
In the state of Oklahoma, a divorce can be finalized within ten days of filing the divorce petition, if there are no children involved, which is the fastest you can expect to receive a final divorce order.
If children are involved, the state is required to wait 90 days from the date that the divorce petition was filed before it can issue a final divorce order. The purpose of this 90-day waiting period is to allow you to attend marriage and family counseling to see if there is away to resolve your differences and avoid the dissolution of your marriage
The judge can however, waive the 90-day waiting period if:
Neither party objects
The court has "good cause" to believe that after counseling, it is still unlikely that you will ever resolve your difference.
In addition, the law allows the court to waive the 90 day waiting period under the following conditions pursuant to 43 O.S. § 107.1(b):
Extreme cruelty
Abandonment for one year or longer
Habitual drunkenness
Imprisonment on felony charge, state or federal
The procurement of a final divorce decree without this state by a husband or wife, which does not in this state release the other party from the obligations of the marriage.
Internment in a state institution for the insane for a period of 5 years or more
Conviction of child abuse
A child of either party has been adjudicated deprived, pursuant to the Oklahoma Children's Code, as a result of the actions of either party to the divorce and the party has not successfully completed the service and treatment plan required by the court.
Other Considerations
The length of your divorce proceedings will also depend on whether or not you and your spouse can agree on the terms of the divorce. If there is not an accord, you will need to negotiate an agreement or have the court do it for you, which can add significant time beyond the 30-day waiting period. This is usually the case where there is a significant amount assets to be distributed and/or child custody, child support and alimony to be determined.
How Long Does Divorce Take? It Depends…
Going through a divorce can be very stressful for all concerned and you will of course want to get it over and done in the shortest amount of time. How long the divorce process will take you in Oklahoma, mainly depends on whether or not children or involved and whether or not you and your spouse can agree to the terms of you divorce.
Call Now for a Free Consultation: Tulsa Divorce Attorney
For a free consultation find out how the Divorce of Tulsa Law Office can protect your interests and help preserve your peace of mind, call us today.
Alternately, send the Tulsa divorce lawyer a question using the "Ask a Lawyer" form on this page. Enter your e-mail address or phone number and we'll get in touch as soon as possible.
For a free confidential consultation, call now: 918-924-5526.