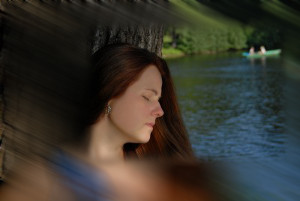 Adultery can be extremely difficult for married couples to overcome. Statistics show that nearly half of all marriages will be affected by adultery at some point and about a third of all marriages end because of infidelity. So, it follows that one of the most frequent questions that divorce attorneys are asked is how adultery can affect a divorce.
Definition of Adultery

For a married person to have committed adultery, means that he or she has engaged in consensual sex with someone other than his or her spouse. Adultery can be sufficient grounds for divorce in Oklahoma and may factor into determining spousal support and child custody.
The Distribution of Assets
Adultery, no matter how it affects those involved, rarely has any impact on the distribution of assets. Oklahoma is an equitable distribution state, which means the aim of the court in the divorce process is to divide the assets in a manner, which is equitable. Equitable distribution being the aim, adultery will not affect the distribution of assets, unless the offending spouse has used marital assets to support the extramarital affair.
Child Support, Child Custody and Spousal Support
Adultery will have no impact on child support and it is also unlikely that adultery will have any impact on child custody, unless the affair occurred in the presence of the children or if the nature of the affair somehow jeopardized the child's well being.
On the other hand, adultery in Oklahoma in some limited circumstances can affect the amount of alimony a spouse is awarded. Those circumstances are generally limited to situations where the need for alimony resulted from marital misconduct, such as when adultery resulted in damage to the emotional health of a spouse.
After divorce, alimony may be terminated by court order if a spouse then begins to live with the person with whom he or she had the affair, unless the former spouse demonstrates an ongoing need for spousal support.
Negotiating a Settlement
One of the greatest influences adultery may have on a divorce is during negotiating a settlement. Feelings of guilt, rage and vindictiveness, which are often brought to the negotiation table after an extramarital affair has been uncovered, can seriously impede a couple's ability to reach an equitable settlement. In the face if adultery it can be extremely difficult for individuals to keep their emotions in check and make good choices. In these cases it is helpful to have an experienced divorce attorney by your side, who can insure that you make the best choices for yourself and your family.
Conclusion
So in answer to the question, "How Does Adultery Affect A Divorce Case in Oklahoma?" the cautious answer is, "only to some extent". While adultery has no impact on the distribution of assets in a divorce case in Oklahoma, within certain limits it can be a factor in determining alimony and child custody. Adultery may increase the tension at the negotiating table making it more difficult to come to an equitable divorce settlement with your spouse.
Free Consultation with a Tulsa, OK Divorce Lawyer
If adultery is a factor in your divorce, the Divorce of Tulsa Law Office may be your best ally inside the courtroom. For a free consultation to find out how the Divorce of Tulsa Law Office can protect your interests and help preserve your peace of mind, call us today at 918-924-5526.
Alternately, send the Tulsa divorce lawyer a question using the "Ask a Lawyer" form on this page. Enter your e-mail address or phone number and we'll get in touch as soon as possible.