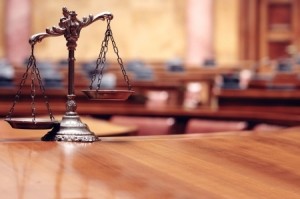 You must file for divorce in Tulsa at the Tulsa County District Court, but the law requires either spouse to be a resident of the state of Oklahoma for more than six (6) months and a resident of Tulsa County for more than thirty (30) days before you may file for a divorce in Tulsa.
Filing for Divorce in Tulsa
If you have not been a resident of Oklahoma for six (6) months, you may file an action for a legal separation, which will allow you much of the same relief that you will get from filing a divorce, namely:
division of property,

child custody,

visitation,

child support, and

alimony
Once you have met the six (6) months residency requirement,  your legal separation can be amended to a divorce.
Why Where You File is Important
Where you file for divorce is generally one of the most important factors to consider when filing for divorce. If you do not file for divorce in Tulsa, Oklahoma, where you have residency, the courts here will not have jurisdiction to rule on issues such as child support, alimony, custody and visitation. For this reason, it is important that you speak with an experienced Tulsa divorce attorney to insure that you have properly considered jurisdiction before filing any divorce papers.
Call Now for a Free Consultation
For a free consultation with a  Tulsa divorce lawyer, call now: 918-924-5526.
Alternately, send us a question at Divorce of Tulsa Law Office by using the "Ask a Lawyer" form on this page. Enter your e-mail address or phone number and we'll get in touch as soon as possible.