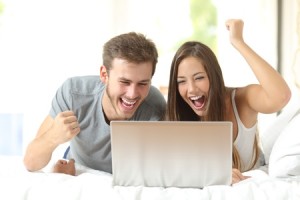 When we bring children into the world, we owe them not only love and affection, but also financial support. Tulsa, Oklahoma takes this obligation seriously.
When you and your spouse separate and divorce, the courts try to protect your children as much as possible from the fallout involved in that process. This applies even if later your ex spouse remarries.
One of the ways that the court does this is to attempt to have the same level of support for a child after the divorce as he or she experienced prior to the divorce.
Oklahoma Child Support Guidelines
Oklahoma uses child support guidelines to help establish the amount of child support each parent owes a child under the law. (Okla. Stat. tit. 43, § 118)
Oklahoma law states that these guidelines create a rebuttable presumption regarding the correct amount of support that each parent owes for a child's support. This means that the court can look at a number of factors in setting support amounts.
The court looks at the incomes and expenses of both parents as well as the number of children involved. It also takes the special needs of the child into account in setting support orders.
Once the support orders are set, you can seek a modification of the amount if either your financial situation or that of your former spouse changes in a material way. So if your ex spouse remarries, how does this work?
Does the New Spouse Have a Legal Obligation Here?
Most of the time, the answer to the above question is "no." You have a legal obligation to continue to pay support for your child; a new spouse does not.
Thus, in almost all most cases, even if your ex spouse remarries, you must continue to pay the same level of support regardless of how much income the new spouse might earn. While this might seem unfair, this best protects the child involved.
If your ex spouse's financial situation changes substantially in another manner, then the issue of modification of the amount of child support may be ripe for the court to review.
For example, if your ex spouse engages in a new business with her new spouse and that business is very successful, a change in child support might be ordered if the ex spouse's income changes substantially as a result.
This can be a tricky area of the law and is usually very fact-specific. An experienced Tulsa child support attorney will be able to review all the facts and help answer this question for you.
Free Consultation: Tulsa Child Support Attorney
Your choice of an Oklahoma divorce attorney is critical, especially regarding any issues about child support in Tulsa. Before you retain our family law attorneys, you are invited to have a free, confidential, no-obligation consultation to help you determine whether our family law services can meet your particular needs.
For a free consultation with a Tulsa child support attorney about your concerns, call the Divorce Law Office of Tulsa today at 918-924-5526.