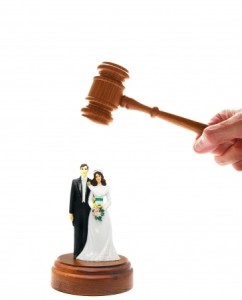 After a divorce in Tulsa, it's important to review who you have named in your will and other estate planning documents to manage your estate when you die or when you are unable to do so yourself.
It is not uncommon for someone to forget to change the beneficiary designation on his or her retirement or investment accounts and mistakenly leave significant amounts of money and assets to a former spouse.
Thus, it is important that you review your will and financial documents, as well as, your health care directives, HIPAA authorizations and powers of attorney after your divorce in Tulsa to make sure that they all still express your true wishes.
Estate Planning After A Divorce In General
It is generally a good idea to update your estate planning documents after any major life events, such as a marriage, divorce or death in the family. It is important that the information within those documents reflect any changes in the circumstances of your life or in the lives of your family members.
This is especially important when it comes to your will, health care directive and HIPAA authorization. If your health care directive or HIPAA authorization lists people who no longer live near you, who have themselves passed away, or whom you no longer want to have a say in making health care decisions for you, it is important to revise these documents before these decisions need to be made on your behalf.
Mind Who Gets Access To Your Money
One of the biggest reasons for revising your estate planning measures after a divorce in Tulsa is that you may no longer want your ex-spouse to inherit or have access to your estate after you die. If you have minor children and you haven't revised your estate planning documents, there is the possibility that any assets you leave to your children will be administered by your ex-spouse, if he or she has custody of your children after you die. When this happens, it would not be uncommon for your ex-spouse to have different ideas than you concerning how these assets are to be managed.
Don't Leave It To The State
In some respects, Oklahoma law deals with the estates of single persons differently than those of married couples. If you haven't made the proper changes to your estate planning documents after a divorce in Tulsa, the state will decide how your assets are to be distributed, which might not be in the manner that is best for your family.
The peace of mind that comes with the knowledge that your estate will be handled in the manner that you wish after you die or become incapacitated is invaluable. Thus, you should review your estate planning documents soon after a divorce in Tulsa to exercise the maximum amount of control over how your estate is to be distributed and to insure that decisions are not being made on your behalf by people who have no personal interest in what's best for you or your family.
For more advice on estate planning after a divorce in Tulsa, you should contact an experienced estate planning attorney soon after you have received your final divorce decree.
Free Consultation: Tulsa Divorce Lawyer
For a free consultation to find out how the Divorce of Tulsa Law Office can protect your interests and help preserve your peace of mind, call us today.
Alternately, send the Tulsa divorce lawyer a question using the "Ask a Lawyer" form on this page. Enter your e-mail address or phone number and we'll get in touch as soon as possible.
For a free confidential consultation, call now: 918-924-5526.