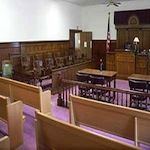 An unfortunate reality of divorce is that many aspects of your personal life can become a focal point of discussion.
This is especially true if you are called for a divorce deposition in Oklahoma, because the other side's attorney will likely be asking you a number of uncertain questions.
However, an experienced Tulsa divorce attorney can prepare you for a divorce deposition in Oklahoma long before the big day.
FAQ: Divorce Deposition in Oklahoma
An attorney will help you anticipate the questions the other side is most likely to ask you during a divorce deposition in Oklahoma.
They will go through each question with you and help you state each answer clearly.
A Tulsa divorce attorney will also explain the logistics and procedure to you, so that you know exactly what to expect on the day of the deposition.
Free Consultation: Tulsa Divorce Lawyer
When you've been called for a divorce deposition in Oklahoma, you will need an experienced family lawyer at the table to represent your best interests.
A no-cost initial consultation can help you decide whether the Divorce of Tulsa Law Office can provide the best Oklahoma divorce lawyer for your family law matter.
For a no-pressure, confidential consultation, call now: 918-924-5526.