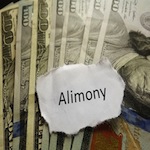 Getting a divorce is not only emotionally devastating, but can also be a major financial setback as well, especially if one spouse has relied on the other for several years.
Unlike child support, however, alimony rules in Oklahoma don't always guarantee payments.
Tulsa courts consider a number of factors in determining whether alimony is appropriate.
Basic Alimony Rules in Oklahoma
When determining whether to grant alimony, the court will consider:
1) a spouse's need arising from the marriage, and
2) the spouse's ability to pay alimony.
If, for example, a court finds that a husband kept his wife from earning a living for 25 years and continues to make money himself after the divorce, a court would likely find that he should make payments under alimony rules in Oklahoma.
Or, a stay-at-home parent may also be granted alimony.
On the other hand, if a woman was married to her husband for three years and had a lucrative career during the marriage, the court would be less likely to order alimony.
Making Payments Under Alimony Rules in Oklahoma
Courts usually order one spouse to pay another a specific dollar amount per month as a part of the final divorce decree. A failure to pay can lead to a contempt action.
Courts may also order one spouse to pay the other a lump sum, which can be paid through transferring property to your spouse.
The amount of payments and the length of time can usually be negotiated. However, if parties cannot agree on the terms, then a judge will have to decide under alimony rules in Oklahoma.
However, alimony payments are terminated when a receiving spouse re-marries or dies.
Free Consultation: Tulsa Alimony Attorney
To find out more about alimony rules in Oklahoma, contact the family law attorney at Divorce Law Office of Tulsa: 918-924-5526. We offer free, no obligation consultations.
If you prefer you may send your question using the "Ask the Lawyer" form on the right side of this page.