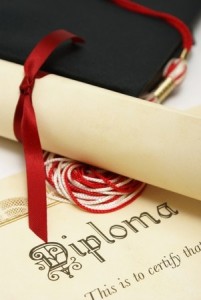 A common question regards whether one spouse is entitled to alimony in Tulsa, Oklahoma, if he paid for his spouse's college education and the marriage breaks up. The answer may be "yes", but depends on the situation.
Divorce is a tumultuous period for both parties. We enter the state of marriage with the hope that we will stay together. And most often, we act accordingly.
We become one financial unit, sharing all we have and supporting each other, emotionally and financially. When the marriage begins to dissolve, the support, emotional and financial, often halts as we begin to look to our own financial and emotional futures.
Here are some of the rules regarding alimony in Tulsa, Oklahoma and how they might be applied to different types of situations.
Rules for Alimony in Tulsa
Oklahoma has guidelines in place regarding the awarding of alimony during a divorce. This means that rather than making a strict calculation regarding alimony according to the rules set forth in a statute, the judge will look at each situation individually to determine if alimony should be awarded, how much alimony should be awarded, and for how long.
The judge will look at such things as the length of the marriage, the needs of each spouse, and the ability of each spouse to support themselves. In addition, even though one spouse may need alimony, the court will only order alimony in Tulsa if the other spouse has the ability to pay it. The decisions made in alimony awards are very complex. These awards are very fact bound.
There are two basic types of alimony in Tulsa: spousal support alimony and property division alimony. (Okla. Stat. tit. 43 § 134)
The purpose of spousal support alimony is to allow a spouse time to transition into a new life. This type of alimony is often granted when one of the spouses stopped working outside the home in order to raise children within the home.
Property division alimony is not really a spousal support issue. It is a monthly alimony payment made to a spouse in lieu of a certain amount of property given to the other spouse in a property division settlement.
Paying For College Betters the Marital Community
Paying for one spouse to go to college is a financial investment in the marital community. It allows the receiving spouse to earn a higher income after graduation. The paying spouse has permanently increased the earning capacity of the receiving spouse.
Therefore, it is likely that the Oklahoma divorce court will want to compensate the paying spouse for that contribution through some sort of alimony payment. This is especially likely if the paying spouse then went on to quit working outside the home to raise children.
Free Consultation: Tulsa Alimony Attorney
Your choice of an Oklahoma divorce attorney is critical, especially regarding any alimony in Tulsa issues. Before you retain our family law attorneys, you are invited to have a free, confidential, no-obligation consultation to help you determine whether our family law services can meet your particular needs.
For a free consultation with a Tulsa family lawyer about your alimony or spousal support concerns, call the Divorce Law Office of Tulsa today at 918-924-5526.