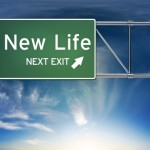 Replacing lost companionship after a divorce in Tulsa County, Oklahoma is important in helping you heal and regain control over your life. You need to be open to new experiences and take an active role in rebuilding your life.
We have put together the following tips to help you in your quest to move forward with your life.
Join a Club
Join a social club after your divorce in Tulsa County, so that you can interact with other people who may share your interests. Social clubs can help you feel less lonely and open you up to new friendships and activities.
Lend a Helping Hand to Others After a Divorce in Tulsa County
Volunteer to help at a homeless shelter, or any other cause that you are interested in. You could get involved in an event or help with a donation drive.
Nonprofits have many opportunities for volunteers to help in a wide variety of ways. If you are not interested in formal volunteering, perhaps you could offer to help other people on your own.
For example, giving a ride to your elderly neighbor, helping out at a bake sale, or offering to transport someone's child to a school event.
Helping others is a great way to step outside yourself, build your self-confidence, and help make things better for others.
Get a Furry Friend
If you do not already have a pet, consider getting one. Pets can be a source of comfort and unconditional love.
Medical studies have shown that interacting with a pet can lower stress as well as blood pressure and cholesterol.
Pets can be your best friend when alone and will stay by your side if you need to vent or shed tears.
Please note that you should only get a pet if you can responsibly care for it during this time of additional stress in your life.
If you are not in a position to get a pet of your own, consider volunteering with a local rescue or animal shelter. There are many animals in need that have received very little kindness in their life.
You can be a part of showing them that there are caring people in the world and to help get them ready to be adopted into a loving home. In addition, you will meet some very kind hearted people and may end up making a lot of new friends after your divorce in Tulsa County.
Find an Faith Community
Oklahoma offers a robust and diverse faith community. Many churches offer divorce support groups to their members. Talking with other members who are going through divorce at these groups can help build your self-esteem and help you heal.
In addition, you could socialize with other members by getting involved in church functions. If you do not feel comfortable attending your regular church, you may want to consider attending a different church of your same denomination.
Find Online Support
Join an online support group where you can talk to other people in similar situations. Divorce in Tulsa County generally entails a period of grieving the loss of your companion and your hopes and dreams.
Conflicting emotions, including fear, sadness, anger and confusion are common after a divorce. Joining an online support group can give you an idea of what others are feeling after their divorce and how they are dealing with it.
You may be amazed at how similar others' experiences are to your own. In addition, sharing your feelings can help you sort out your own emotions.
Rely on Family Support
Reach out to your extended family. They can provide emotional support and inspiration for moving on after your divorce in Tulsa County.
These are the people who more than likely attended your wedding and were with you through the good and the bad. They believe in you.
Family support can help you feel stronger and better able to deal with the emotions that you are experiencing. Usually, they only want what is best for you.
Don't Give Up on Romance
When you are ready, consider safe dating to enjoy a few hours of social companionship. Since getting back into the dating scene can feel overwhelming, you may want to consider meeting for coffee or a glass of wine for your first date.
Meeting for an hour or so can help lessen the stress associated with post-divorce dating and you will not feel obligated to spend more time with the person if you do not feel comfortable.
You should never let someone you have just met pick you up at your home. Always meet them in a public place where other people are around, and make sure that you tell a friend or family member where you are going.
Although that may seem paranoid, you can never be too careful when meeting someone you know little or nothing about.
Sports Provide Physical and Social Benefits
Group sports activities can bring you together with new acquaintances that share a common love of a particular sport. These types of activities engage, challenge and create comradeship.
Along with companionship, physical exercise helps you look and feel better and it helps reduce emotional and physical stress.
Learn Something New
Try a new class. It will help improve your life and give you a new focus to concentrate on.
Whether you want to continue your education or focus on a new career, it will make you feel better about yourself and will help you meet people who are interested in some of the same things that you are.
Remember your Hobbies
Reconnect with an old hobby that you enjoyed. Many people stop working on their favorite hobbies once they get married.
Now is a perfect time to take up where you left off and do something that you once greatly enjoyed.
For example, if you used to ride horses, find a boarding or riding stable and volunteer to help out to help you get used to being around them again. Alternately, you may want to find a stable and go on some short trail rides, or take riding lessons to help ease you back into being around horses.
Maybe ceramics or woodworking is more to your taste. Sign up for some classes to learn what is new in those areas and to spend time with those who share a common interest with you.
Free Consultation: Tulsa Divorce Attorney
Letting go of the past and moving ahead into the future is the key to overcoming the pain of a divorce in Tulsa County. While striving to achieve that goal, you will also need to continue to protect your legal rights related to the divorce.
An experienced Tulsa divorce attorney is available at Divorce of Tulsa Law Office to help protect your rights. If you have any questions or need assistance with your post divorce legal rights, call 918-924-5526 today to schedule your free consultation.