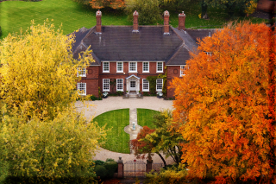 A divorce that involves allocation of significant assets follows the same rules and laws that govern most divorce proceedings. What sets a high asset divorce apart from others is the risk that assets may be diminished due to inadequate valuation or short-sighted representation.
Whether it's a high-conflict divorce or an amicable parting of ways with an agreed divorce, high net worth can lead to complex property allocation concerns. Divorce of Tulsa Law Office has the courtroom experience, legal knowledge, business acumen and access to experts you need to reach a fair allocation of assets.
High net worth divorce often requires the involvement of additional expert testimony, and prolonged discovery processes. Experts may be required:
to appraise real estate portfolios, vacations homes or rental properties,
to verify multiple sources of income,
to establish valuation of professional licenses,
to assess retirement holdings,
to determine whether assets are marital property,
to assess the merits – and enforceability – of prenuptial agreements.
Our experienced Tulsa divorce attorneys know there is more at stake in a high asset divorce than division of property. The presence of significant assets may complicate social or emotional aspects of a divorce. A spouse may suspect the other spouse of hiding assets, or may be so immersed in professional obligations they don't have time to closely follow a complex discovery process.
Professionals and business owners may be concerned about the impact of a high-conflict divorce on their reputation. Our experienced divorce counselors can work with you to meet your particular needs while keeping to a minimum any disruptions of your professional life. We know the importance of privacy for your professional reputation and for the repose you need to maintain your professional focus.
For medical professionals, business executives, successful investors and public figures, our experienced Oklahoma divorce attorneys can work to assure that your high asset divorce proceedings are decided within the justice system. We do our best to assure your high net worth divorce does not become a high profile divorce.
As with most divorce, mediation and negotiation can be an important alternative to a lengthy trial. Effective negotiation or mediation requires a well documented record of what assets are available. We have the knowledge and expertise to hire forensic accountants, appraisers and investigators who can accurately document the scope of assets to be allocated in a high net worth divorce. In negotiation or mediation, we know how to represent the value of assets to show what the law requires and allows.
Confidential Consultation:
Tulsa High Net Worth Divorce Attorneys
When we accept the responsibility and obligations involved in a high asset divorce, we endeavor to build a relationship of mutual trust that can present a strategically focused case in mediation, in negotiations or at trial. We understand not every attorney is a good fit for each client in every case. To provide a means to establish mutual trust, we offer initial consultations at no cost to you.
For a confidential consultation with a high net worth divorce attorney in Tulsa, contact Divorce of Tulsa Law Office today. For a free confidential consultation, call now: 918-924-5526. We also invite your written questions by way of the contact form provided at the top of this page.