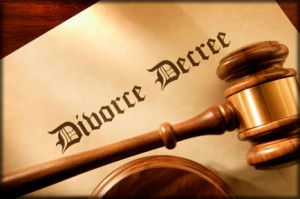 Decisions you make during a divorce have a lasting impact for you and for your loved ones. An attentive Tulsa divorce attorney can help you through the legal process while you work to rebuild your personal, emotional, financial, social and family life.
Whether you initiate a divorce or you are confronted by a spouse no longer interested in maintaining a relationship, the process involves practical and legal decisions that can be overwhelming.  The compassionate family law attorneys at Divorce of Tulsa Law Office help clients reach a legal dissolution of marriage in terms best suited for each individual's preferences within the scope of Oklahoma family law.
When you anticipate going through a divorce proceeding in a Tulsa County court, you need the best Tulsa divorce attorney available. Even in a friendly divorce, unforeseen civil matters can become daunting hurdles. At Divorce of Tulsa Law Office, you'll find a family law attorney ready and able to appreciate the unique requirements of your personal situation. For a free confidential consultation with a qualified Oklahoma family lawyer, call now: 918-924-5526.
Get the Tulsa Divorce Attorney on Your Side
Nobody grows up dreaming of divorce. We dream of happiness, togetherness and companionship. We enter into intimate relationships with the best of hopes. We plan in fine detail for our personal and financial future. Unfortunately, our best intentions sometimes don't work out as planned. When divorce crashes those intentions, planning may be the last thing on your mind.
When plans for a family future fail, a person can feel alone, alienated and confused. Uncertainty can cloud forward thinking. Divorce can be one of the most difficult life changes a person might face. An experienced Tulsa divorce lawyer can help you anticipate the civil procedures involved in the dissolution of a marriage.
While you may be thinking about where to go next — perhaps contemplating how to explain to children, friends and family what is happening — Oklahoma courts will be looking at purely civil matters. Legal concerns that must be addressed upon dissolution of a marriage include:
Where to file for divorce
Residency requirements
Distribution of property
Requirements for counseling or mediation
How soon can you remarry after a divorce
Legal grounds for divorce
Separation
Child custody
Child support
A Tulsa County court considers these matters through the eyes of Oklahoma law. When minor children are involved the court makes decisions based on what it sees as their best interests. The Tulsa divorce lawyer can represent your interests, and your children's interests as you best understand them.
You may have concerns about how to protect your property. That can include houses, vehicles, vacation homes, rental homes, business assets, stocks, bonds, pensions, IRAs, jewelry and precious heirlooms. You may have concerns about your children's future. Some cases involve personal violence and safety concerns. You don't have to face these daunting concerns alone.
Free Consultation with a Tulsa Divorce Lawyer
When your marriage plans come unraveled, get the best legal counsel available. Don't go it alone. Get an experienced, reliable Tulsa divorce attorney on your side.
For a free consultation that can help you decide if Divorce of Tulsa Law Office can provide the best Tulsa divorce lawyer for your case, call us today. For a free confidential consultation, call now: 918-924-5526.